Seven projects focused on the improvement of mango, banana, sweetpotato, abaca, corn, eggplant, tomato, and pepper showcased accomplishments and progress in developing new technologies in the field and laboratory during a recent field and monitoring visit.
The project monitoring aims to assess and validate the projects' implementation status and ensure that the plans, objectives, and deliverables have been followed.

The Crops Research Division (CRD) of the Philippine Council for Agriculture, Aquatic, and Natural Resources Research and Development of the Department of Science and Technology (DOST-PCAARRD)  monitored the progress and accomplishments of selected DOST-PCAARRD-funded projects at the University of the Philippines Los Baños (UPLB).
Dr. Fe M. Dela Cueva, Director of the Institute of Plant Breeding-College of Agriculture and Food Science (IPB-CAFS), UPLB welcomed the monitoring team.
One project was identifying natural defense mechanisms of wild eggplant accessions against the eggplant fruit and shoot borer (EFSB) and leafhopper (LH).
Project leader Lourdes D. Taylo of the project, "Development of Improved Eggplant Varieties with New Plant Defense Genes for Multiple Insect Resistance using Innovative Technologies," and her team identified four new defense genes against insect predation. The team also mined and sequenced 10 polyphenol oxidase (PPO) genes and promoters in eggplant and scarlet eggplant.
Project leader Mark Angelo O. Balendres also presented recent accomplishments of the project, "Disease Resistant Tomato and Pepper for Chinese Taipei and the Philippines." The project has identified two promising tomato lines that are highly resistant to bacterial wilt caused by Ralstonia solanacearum and R. pseudosolanacearum as well as 11 pepper lines with resistance to anthracnose caused by two Colletotrichum species in the Philippines. These diseases are two of the most destructive diseases in tomato and pepper, with yield loss ranging from 65% to 100% at high disease pressure.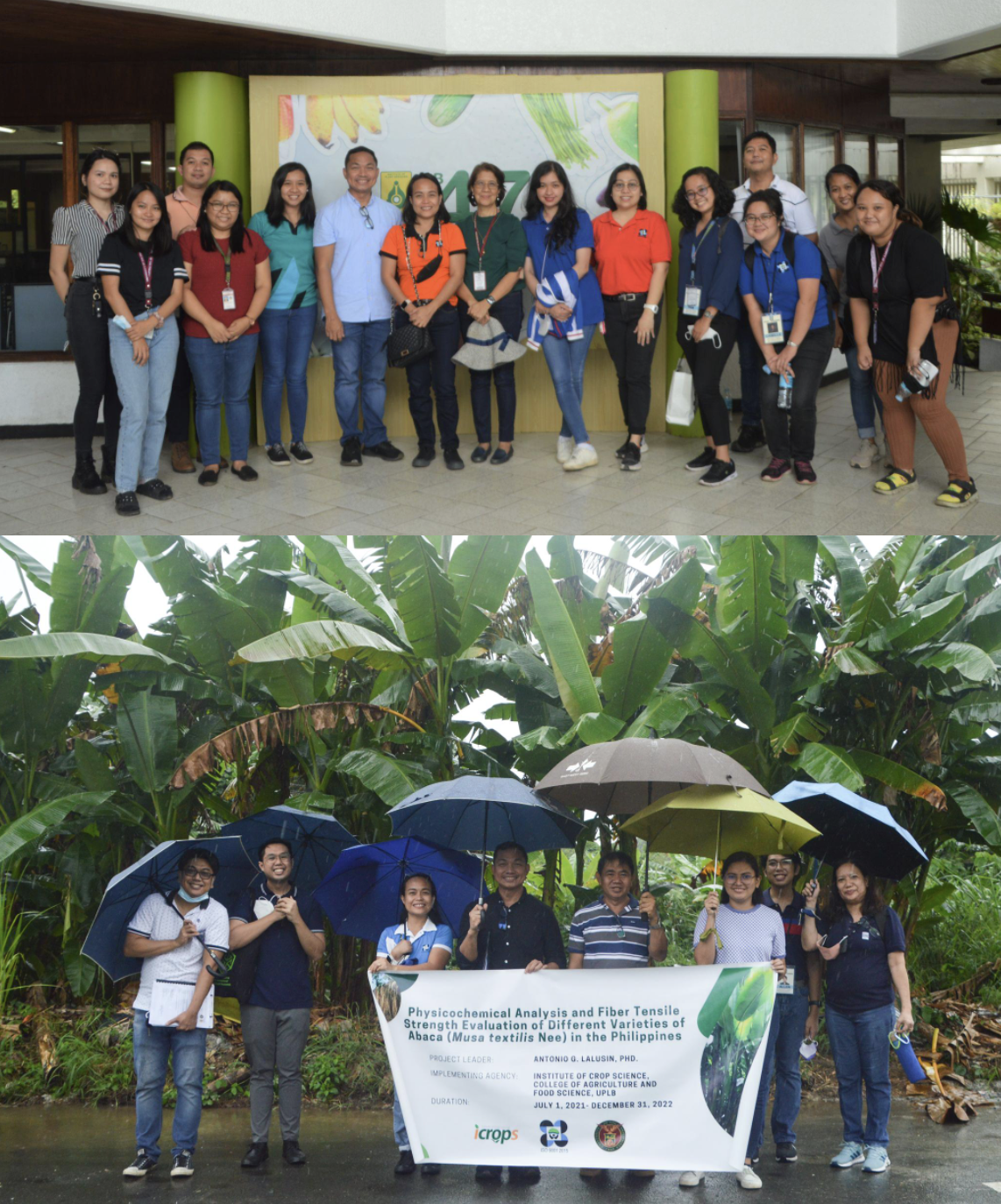 The program, "Banana Bract Mosaic Disease (BBrMD) in the Philippines: Geographic Distribution, Yield Loss Assessment, Virus Elimination, and Evaluation of Germplasm Collection," led by Dr. Fe M. Dela Cueva, recently started the dissemination of virus-free "saba" planting materials to affiliated farmer organizations and state universities and colleges (SUCs). These virus-free planting materials are the result of an ongoing study to develop protocols for BBrMV elimination in different "saba" varieties.
Currently, the program team is using heat treatment technique, meristem excision technique, and chemotherapy.

The CRD M&E Team and UPLB researchers also discussed ways to ensure the smooth implementation of future activities.
After the presentation of accomplishments, the leaders of each project led the tour to different experimental sites around the university.

UPLB also pledged to continue its research and development efforts to address the crops sector's needs.
Key staff from DOST-PCAARRD's Office of the Executive Director-Research and Development (OED-RD) Cluster also joined the three-day visit.