The Science for the Convergence of Agriculture and Tourism or SciCAT program of the Philippine Council for Agriculture, Aquatic and Natural Resources Research and Development of the Department of Science and Technology (DOST-PCAARRD) recently completed its four-year implementation. The program has effectively augmented local economy and promoted agritourism entrepreneurship in select Magsasaka Siyentisya (MS) Farms in the country.
Magsasaka Siyentistas  are farmers who are successful in their use of science and technology-based indigenous technologies and, in turn, share these technologies with other farmers towards increased productivity and income. In the program, MS are no longer mere producers of crops and livestock, instead they have taken an active role in stirring their local markets.
 ln the last four years, the project has contributed to the improvement of local economies through jobs creation, improvement of market viability for farmers, and generation of emerging package of technologies (POT)-based agritourism practices.
This project, which started in 2018, was made possible through the Council's partnership with the University of the Philippines-Institute for Small-Scale lndustries (UP-lSSl), selected state universities and colleges (SUCs), research and development institutes (RDls), and local government units (LGUs).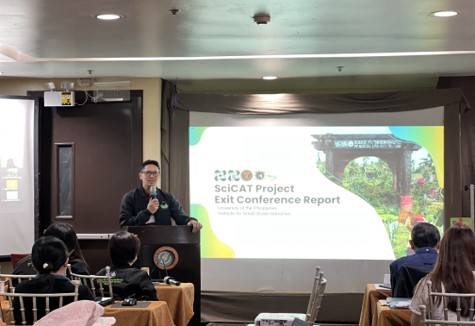 DOST-PCAARRD held a SciCAT Program Exit Conference, which celebrated the success stories and accomplishments of its projects on June 2, 2022 at the El Cielito Hotel, Baguio City. The program is expected to conclude on July 31, 2022.
The Conference facilitated knowledge sharing and brought together a cohesive network of agritourism practitioners, enterprise counselors, project leaders, academicians, MS of the various project components, and other stakeholders from across Luzon, Visayas, and Mindanao.
DOST-PCAARRD Technology Transfer and Promotion Division (TTPD) Director Noel A. Catibog delivered the welcome remarks, followed by the introduction of participants and discussion of rationale of the activity by TTPD Commercialization Section Head Lucy A. Lastimosa.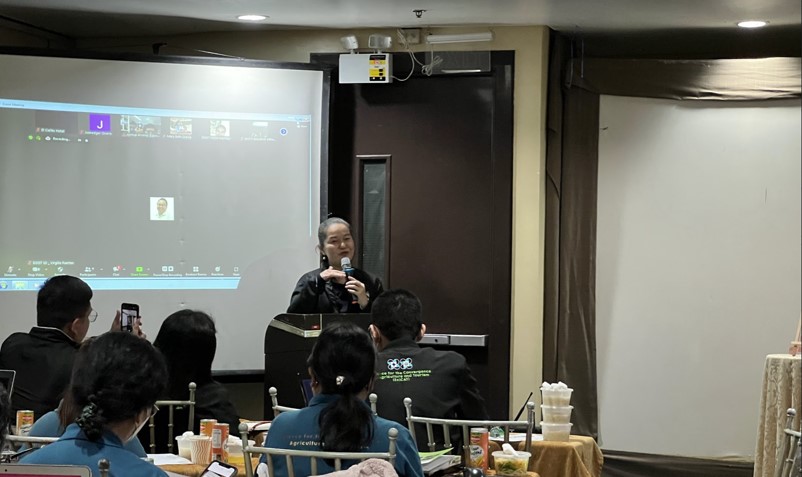 After the output presentation of the 8 projects and 6 project component sites by their respective project leaders and project coordinators, UP-ISSI's SciCAT Project Leader Reynold Ferdinand G. Manegdeg led the launch of the SciCAT Guidebook and Student Workbook, which was designed to serve as a manual on transforming traditional agricultural farms into SciCAT Farm Enterprises. It was followed by the presentation of the promotional videos of the SciCAT sites.
UP-ISSI Director Melanie Moraga-Leaño delivered the closing remarks, stating that the SciCAT program holds great potential to help farmers in maximizing their outputs and encouraging the next generation to engage in agriculture.