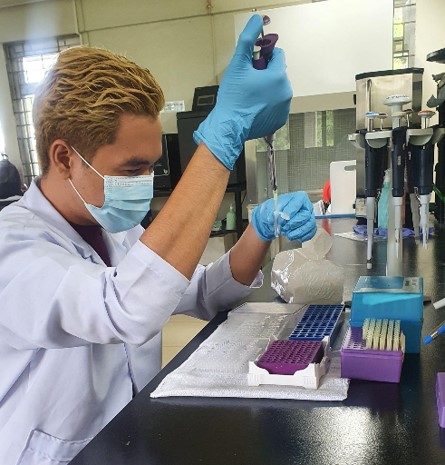 Genomes of three mango species (Mangifera indica, Mangifera altissima, and Mangifera odorata) were successfully sequenced in a project led by the University of the Philippines Los Baños (UPLB).
Funded by the Philippine Council for Agriculture, Aquatic and Natural Resources Research and Development of the Department of Science and Technology (DOST-PCAARRD), the project also reported the assembly of two of the three targeted genomes.
A genome refers to the complete set of DNA in an organism.
The project used next generation sequencing (NGS) and annotated the Single Nucleotide Polymorphisms (SNPs) produced from the genotype by sequencing (GBS) data to assemble the whole genome sequences of the targeted mango species.
According to project leader Dr. Eureka Teresa M. Ocampo of UPLB, these genome sequences will be used in developing molecular markers for the target traits of 'Carabao' mango such as resistance to pests and diseases.
The project team partnered with the DOST-Advanced Science and Technology Institute (ASTI) to access the High Performance Computing (HPC) facility of the Computing and Archiving Research Environment (COARE) to store the data generated from the project.
The annotated genome sequences of the three mango species were already uploaded to the National Center for Biotechnology Information (NCBI) for data curation.
Through the project, four project staff and BS Agricultural Biotechnology students were also trained on bioinformatics.
The project was recently reviewed in a virtual project review joined by project team members from UPLB; S&T Consultant Dr. Ma. Anita M. Bautista of UP Diliman; and DOST-PCAARRD Crops Research Division staff led by Program Management and Evaluation, Project-based Information System (PME-PBIS) Section Head Ms. Renelle C. Yebron and Industry Strategic Science & Technology Program (ISP) Manager for Mango Ms. Ma. Cecilia S. Alaban.