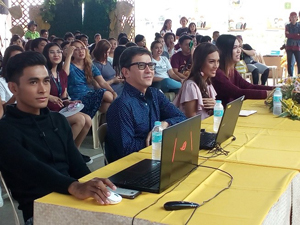 How can rice be made creative and interesting? The Central Luzon Agriculture, Aquatic and Natural Resources Research and Development Consortium (CLAARRDEC) answered this with a fashion show. 
The fashion show was featured during the Farms and Industry Encounters through the Science and Technology Agenda (FIESTA) on Rice held recently on November 12-13, 2018 at the Philippine Rice Research Institute, Muñoz, Nueva Ecija. 
The designers who participated in the fashion show used rice straws, rice plant, and sacks to create elegant gowns and costumes for both male and female models. The costumes and gowns were judged by Rommel C. Padilla, Board Member of 1st District of Nueva Ecija; Modz L. Jose, PhilMech Science Research Specialist; Shaina Lalaine B. Sazon, Miss World-Philippines 2016 candidate; and Renz L. Maun, 2nd runner up Mr. Manhunt International—Philippines 2013.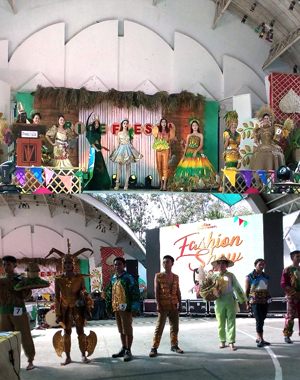 Prizes of the fashion show included ₱4,000 for 1st prize; ₱2,500 for 2nd prize; and ₱1,500 for 3rd prize. All non-winning contestants received ₱1,000 each.
FIESTA is a platform of the Philippine Council for Agriculture, Aquatic and Natural Resources Research and Development of the Department of Science and Technology (DOST-PCAARRD) for its R&D Results Utilization banner program. It aims to promote S&T and its products towards providing competitive and profitable business ventures for the micro, small, and medium enterprises (MSMEs) in the agriculture, aquatic and natural resources sectors of the country.