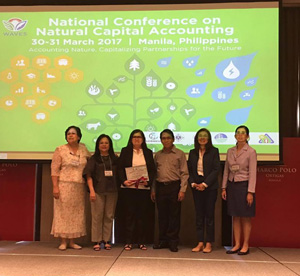 Environmental degradation, one of the critical issues faced by the country, calls for a holistic development – one that is socially inclusive and environment-friendly.
The question on how to ensure that our pursuit of economic growth will not compromise the environment and the future, was persistently aired during the recently held National Conference on Natural Capital Accounting. The conference, which had the theme: "Accounting nature: capitalizing partnerships for the future" was held at the Marco Polo Hotel, Ortigas Center, Pasig City.
The two-day conference convened planners, policy-makers, scientists, and socio-economists for them to advance their advocacy on how to use natural resource accounting and valuation to understand the true economic value of our natural resources and change the way we regard them.
"Natural Capital Accounting (NCA) widens our horizons beyond GDP in terms of measuring our country's economic performance and its sustainability," said Socioeconomic Planning Secretary and National Economic and Development Authority (NEDA) Director General Ernesto M. Pernia.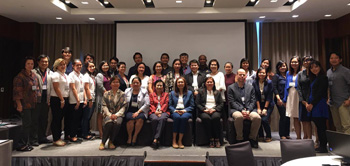 Representatives of local and international scientific communities presented their research outputs on natural resource accounting and valuation during the event. Papers were presented according to their sub-themes: Integrated Frameworks and Tools in NCA; Economic valuation studies for NCA; Re-thinking the importance of NCA; Financing, Investment and NCA; Data and Data Management in NCA; and Innovation in Environmental Assessment and Integrated Biophysical and Socio-economic Modelling for NCA.
Dr. Fezoil Luz C. Decena, Senior Science Research Specialist and Assistant Director of the Socio-Economics Research Division (SERD) of the Philippine Council for Agriculture, Aquatic and Natural Resources Research and Development of the Department of Science and Technology (DOST-PCAARRD) served as one of the panel of reactors on Data and Data Management on NCA. 
A resource economist, Dr. Decena explained the importance of NCA and encouraged researchers to conduct more studies for government-funding.
The conference was organized by NEDA in collaboration with the World Bank and in coordination with the Philippine Statistics Authority, Department of Environment and Natural Resources, Laguna Lake Development Authority, and Palawan Council for Sustainable Development.